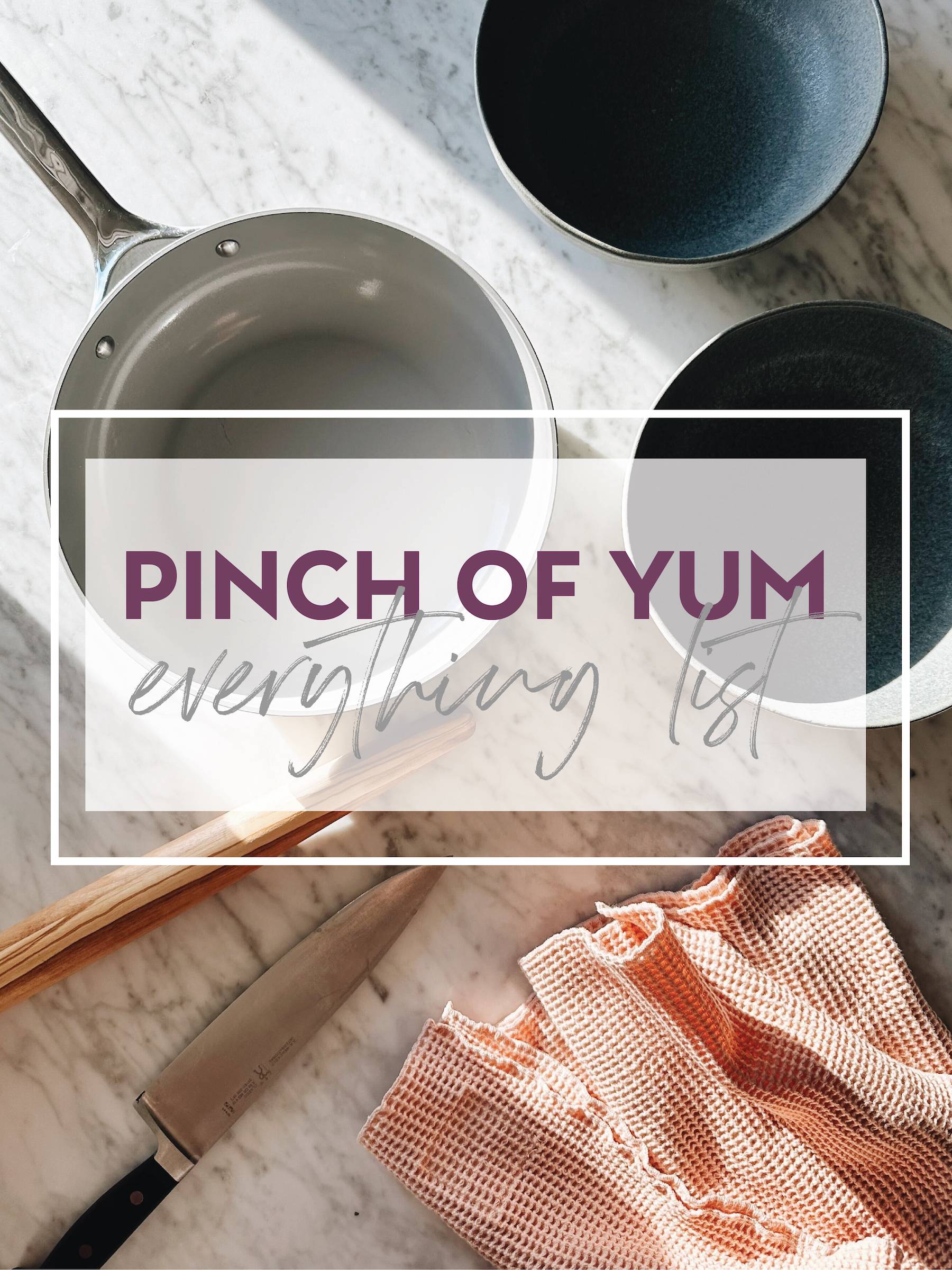 "What's your favorite cookware?"
"What cutting board is that?"
"Where did you get your bar spatula?"
This is the place for everything!
The purpose of the Everything List is to provide a unique place for organizing links to the cookware, kitchen appliances, kitchen tools, dishware, beauty products, and even children's and baby essentials that I get asked about most often, use the most and recommend most enthusiastically.
None of these recommendations are sponsored and this page remains unsponsored! I hand select these products based on what I like and enjoy and use all the time in real life! ♡
---
Cooking utensils and bakeware
---
Kitchen appliances
Kitchen utensils
Crockery
Beauty products
Baby and children's equipment
Baby & Nursery
Sleep and diapers
Baby stuff
Baby and big child eating
Favorite toys for babies and big kids
Clothes / Brands for babies and big kids
---
This page will be a living document with links added and updated as requested, so if there's ever anything you're wondering about, drop us a comment or send us an email!